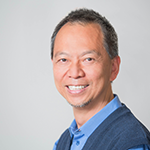 Associate Professor of Teaching & Associate Head of Educational Affairs
Occupational Profile
Growing up in a culture with strong work ethics and values, Michael never doubts the values of occupation and work. Having practiced as an occupational therapist in the field of Mental Health Rehabilitation for over 35 years, he developed a passion for enabling people with psychosocial needs to participate in the occupations of their choice. In recent years, he has been an ambassador bringing psychosocial rehabilitation and recovery to countries where such concepts are not fully embraced.  In 2015, he was awarded with the Ambassador Award from the Psychosocial Rehabilitation Canada in recognition of his outstanding work in advancing psychosocial rehabilitation. Strongly believing in the importance of preparing the younger generation to become outstanding therapists, Michael started investing his time and energy in educating future occupational therapists almost 20 years ago. Enabling his students to fully participate in the occupation of learning is his greatest joys.
Michael was educated as an occupational therapist in Hong Kong and immigrated to Canada about 25 years ago. He is particularly keen on supporting occupational therapists educated elsewhere in practicing in Canada. Merging his clinical expertise in mental health practice and his beliefs in enabling students to thrive in their higher education, Michael spearheaded many campus mental health projects and has been developing new knowledge on how best to support students' wellbeing, in particular focusing on teaching practices. In recognition of his pioneering work on campus mental health, he was awarded with the Margaret Fulton Award in 2018.
Michael enjoys his occupation as a father and a husband. During his spare time, you can find him swimming regularly for his fitness, and fixing electronic gadgets to keep up with his problem-solving skills.
Research Interests & Specialization
Michael's research interests and specialization lie in four main areas, with the first three focused on education research & scholarship of teaching and learning, while the fourth area being clinically focused:
teaching practices that foster students' wellbeing

, particularly in higher education context;

inclusive campus and universal design in learning that support university students with disabilities to excel in their occupation of learning;

occupational therapy education research; and

occupation participation for people with mental health concerns
Teaching Interests
As a believer in constructivism, Michael's philosophy in teaching is to enable learners to construct and interpret their understanding of knowledge and reality through active learning process. Underscoring the importance of affective and cognitive aspects of learning, he brings Fink's "human dimensions" domain to his teaching, and uses Cognitive Load Theory to guide content delivery. Integrating his research findings to his teaching, he intentionally applies teaching strategies that support students' wellbeing to his classes.
Michael enjoys teaching the psychosocial aspects of illness, especially on promoting recovery for people living with mental health concerns. He is also interested in clinical reasoning skills in occupational therapy practice, as well as program and outcome evaluations. He is especially passionate about interprofessional education and works collaboratively with other educators to develop interprofessional curricula.
Activities & Memberships
Registrant, College of Occupational Therapists in British Columbia
Member, Canadian Association of Occupational Therapists
Member, Board of Directors, Psychosocial Rehabilitation British Columbia
Co-chair, Certification Committee, Psychosocial Rehabilitation Canada
Member, Psychosocial Rehabilitation Canada
Member, US Psychiatric Rehabilitation Association
Selected Publications
Easterbrook, A., Bulk, L., Ghanouni, P., Lee, M., Opini, B., Roberts, E., . . . Jarus, T. (2015). The legitimization process of students with disabilities in health and human service educational programs in Canada. Disability & Society, 30, 1505-1520. doi:10.1080/09687599.2015.1108183
Thomas, T., Bossers, A., Lee, M. & Lysaght, R. (2016). Occupational Therapy Education Research: Results of a National Survey.  The American Journal of Occupational Therapy, 70, 1-9. doi:10.5014/ajot.2016.018259
Bulk, L. Y., Easterbrook, A., Roberts, E., Groening, M., Murphy, S., Lee, M., . . . Jarus, T. (2017). 'We are not anything alike': Marginalization of health professionals with disabilities. Disability & Society. 1-20. doi:10.1080/09687599.2017.1308247
Lee, M. & Iqbal, I. (2017). Backward Course Design. This Changed My Teaching. Retrieve at http://thischangedmypractice.com/backward-course-design/
Schmitz, C., Lysaght, R., Peterson, M, Lee, M. & Thomas, A. (2017). Establishing Collective Priorities for Occupational Therapy Educational Research in Canada. OTNow 19.5. 28-29.
Lysaght, R., Thomas, A., Schmitz, C., Lee, M. & Bossers, A. (2018). Expanding the foundation of occupational therapy educational research – A Canadian initiative. World Federation of Occupational Therapists Bulletin. 74 (1), 52-57. doi:10.1080/14473828.2017.1384126
Lee, M., Wada, M. Carter, K., Goldman-Hasbun, J., Nga Le, T., Pang, M., … Jung, D. (2018). Conducting a University Student Mental Health Needs Assessment Using a Participatory Action Research Approach. SAGE Research Methods Cases. doi: http://dx.doi.org/10.4135/9781526446664
Kathleen, L., Teng, M.Y-C, Barnes, S., Moore, K., & Lee, M. (2018) Using Appreciative Inquiry to Understand the Role of Teaching Practices in Student Well-being at a Research-Intensive University.  Canadian Journal for the Scholarship of Teaching and Learning, 9 (2), doi: https://doi.org/10.5206/cjsotl-rcacea.2018.2.10
Easterbrook, A., Bulk, L., Lee, M., Marlee, G., Opini, O., Parhar, G. & Jarus, T. (2018) University gatekeepers' use of the rhetoric of citizenship to relegate the status of students with disabilities in health and human service programs. Journal Disability and Society, doi: https://doi.org/10.1080/09687599.2018.1505603