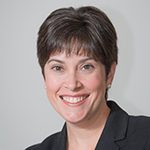 Occupational Profile
Dr. Suzanne Huot obtained her PhD in Occupational Science in 2011 as part of an interdisciplinary graduate program in the Health and Rehabilitation Sciences at the University of Western Ontario, where she previously completed her Masters in Geography. Her doctoral work examining the integration of French-speaking immigrants from visible minority groups was co-supervised by Dr. Debbie Laliberte Rudman and Dr. Belinda Dodson. During that time she worked as the Executive Director of the Canadian Society of Occupational Scientists, for which she was subsequently an elected executive board member for two consecutive terms. Suzanne was an Assistant Professor in the School of Occupational Therapy at the University of Western Ontario, where she continues to hold an adjunct appointment, prior to joining the Department of Occupational Science and Occupational Therapy at UBC in July of 2017. Suzanne enjoys travelling and watching Netflix to unwind after a long day of family of fun with her son and husband.
Research Interests & Specialization
Suzanne's research program centres on the axes of occupation, immigration, and Francophone minority communities. Her research primarily addresses the occupational implications of international migration to Canada through focused, critical examination of governmental legislation, policies and discourses; of service providers and their roles; and of the experiences of individual immigrants, refugees and asylum seekers. Using research approaches informed by occupational science, critical social theory, and qualitative methodologies, she specifically examines ways in which governmental decisions and actions are experienced at the local scale in relation to people's daily occupations, interrogating the effect of these high-level decisions on peoples' social inclusion and civic engagement. Her ongoing research focuses on occupational justice and the health equity issues that newcomers confront within contemporary policy contexts as they navigate post-migratory transitions within their host communities.
Teaching Interests
Suzanne believes the classroom is a primary space of knowledge development and research dissemination, where students learn the foundational theories and applicable skills that prepare them for what they will endeavour beyond the course. She strives to enable students' critical thinking and ongoing reflection about what they are learning, recognizing the necessity of an equitable and respectful environment for sharing diverse views. Students are encouraged to voice their opinions and to discuss the differences in views that arise. Pluralism is encouraged, in part through dialogue within the classroom, as well as ongoing reflection. Taking an interactive approach to teaching allows students to learn both from her and from each other. Her research on migration situated within a critical theory paradigm is reflected in her course design, which challenges students to question their own views and opinions that may stem from or be influenced by assumptions embedded within dominant societal discourses.
Activities & Memberships
Board member: International Society for Occupational Science
Member: Canadian Society of Occupational Scientists
Collaborator: Pathways to Prosperity: Canada
Member: Standing Committee on Francophone Immigration, Pathways to Prosperity: Canada
Member: Francophone Committee, Canadian Association of University Teachers
Member: Occupational Opportunities for Refugees and Asylum Seekers
Member: International Collaboration for Participatory Health Research
Member: Network of applied research on Francophone health in Ontario
Member: Canadian Institute for Research on Linguistic Minorities
Selected Publications
Hand, C., Laliberte Rudman, D., Huot, S., Gilliland, J., & Pack, R. (early online). Toward understanding person-place transactions in neighbourhoods: A qualitative-participatory geospatial approach. The Gerontologist. https://doi.org/10.1093/geront/gnx064
Gerlach, A., Teachman, G., Aldrich, R., Laliberte Rudman, D., & Huot, S. (2017). Moving beyond individualism: Critical perspectives in occupation-focused research and practice. Scandinavian Journal of Occupational Therapy, 23, 1-9. DOI: 10.1080/11038128.2017.1327616
Huot, S. (2017). 'Doing' capital: examining the relationship between immigrants' occupational engagement and symbolic capital. Migration Studies, 5(1), 29-48. https://doi.org/10.1093/migration/mnw023
Hand, C., Huot, S., Wijikoon, S., & Laliberte Rudman, D. (2017). Qualitative-Geospatial Methods of Exploring Person-Place Transactions in Aging Adults: A Scoping Review. The Gerontologist, early online. https://doi.org/10.1093/geront/gnw130
Laliberte Rudman, D., Aldrich, R., Grundy, J., Stone, M., Huot, S., & Aslam, A. (2017). "You got to make the numbers work": Negotiating managerial reforms in the provision of employment support service. Alternate Routes: A Journal of Critical Social Inquiry, 28, 47-79.
Warren, K., Huot, S., Magalhães, L., & Evans, M. (2016). Exploring the Daily Lives of People on Methadone Maintenance Treatment: An Occupational Perspective. Societies, 6(27), 1-14. doi:10.3390/soc6030027
Huot, S., Chen, X., King, C., Painter-Zykmund, E., & Watt, K. (2016). Making difficult decisions: Employment experiences of immigrants to London, Ontario, Canada. Work: A Journal of Prevention, Assessment & Rehabilitation, 54, 709-720. DOI: 10.3233/WOR-162316.
Huot, S., Kelly, E., & Park, S. (2016). The occupational experiences of forced migrants: a scoping review. Australian Occupational Therapy Journal, 63(3), 186-205. DOI: 10.1111/1440-1630.12261
Huot, S., Bobadilla, A., Bailliard, A., Laliberte Rudman, D. (2016). Constructing undesirables: A critical discourse analysis of 'othering' within Bill C-31, the Protecting Canada's Immigration System Act. International Migration, 24(2), 131-143. DOI: 10.1111/imig.12210
Huot, S. & Laliberte Rudman, D. (2015). Extending beyond qualitative interviewing to illuminate the tacit nature of everyday occupation: Occupational mapping and participatory occupation methods. OTJR: Occupation, Participation and Health, 35(3), 142-150. DOI: 10.1177/1539449215576488
Huot, S., Dodson, B., & Laliberte Rudman, D. (2014). Negotiating belonging following migration: Exploring the relationship between place and identity in Francophone minority communities. The Canadian Geographer, 58(3), 329-340. DOI: 10.1111/cag.12067
Huot, S. (2013). Francophone immigrant integration and neoliberal governance: the paradoxical role of community organizations. Journal of Occupational Science, 20(4), 326-341. http://dx.doi.org/10.1080/14427591.2013.803272
Huot, S., Laliberte Rudman, D., Dodson, B., & Magalhães, L. (2013). Expanding policy-based conceptualizations of 'successful integration': Negotiating integration through occupation following international migration. Journal of Occupational Science, 20(1), 6-22. http://dx.doi.org/10.1080/14427591.2012.717497
Shaw, L., Jacobs, K., Rudman, D., Magalhães, L., Huot, S., & Prodigner, B. et al. (2012). Directions for advancing the study of work transitions in the 21st century. Work: A Journal of Prevention, Assessment & Rehabilitation, 41, 369-377. DOI: 10.3233/WOR-2012-1438
Huot, S., & Laliberte Rudman, D. (2010). The performances and places of identity: Conceptualizing intersections of occupation, identity and place in the process of migration. Journal of Occupational Science, 17(2), 68-77. http://dx.doi.org/10.1080/14427591.2010.9686677
Spafford, M., Laliberte Rudman, D., Leipert, B., Klinger, L., & Huot, S. (2010). When self-presentation trumps access: Why older adults with low vision go without low vision services. Journal of Applied Gerontology, 29, 579-602. https://doi.org/10.1177/0733464809345494
Laliberte Rudman, D., Huot, S., Klinger, L., Leipert, B., & Spafford, M. (2010). Viewing occupation through a lens of risk: the experiences of older adults with low vision. OTJR: Occupation, Participation and Health, 30(2), 87-96. https://doi.org/10.3928/15394492-20100325-04
Laliberte Rudman, D., Huot, S., & Dennhardt, D. (2009). Shaping ideal places for retirement: occupational possibilities within contemporary media. Journal of Occupational Science, 16(1), 18-24. http://dx.doi.org/10.1080/14427591.2009.9686637
Laliberte Rudman, D., Dennhardt, S., Fok, D., Huot, S., Molke, D., Park, A., & Zur, B. (2008). A vision for occupational science: reflecting on our disciplinary culture. Journal of Occupational Science, 15(3), 136-146. http://dx.doi.org/10.1080/14427591.2008.9686623